Onpoint News – February 2016
1. Susan Barrett, Executive Director of the GMCB, Talks Health Data Priorities for 2016

2. All Eyes on SCOTUS: Determining the Fate of the Nation's Healthcare Reform Agenda

3. New Reporting Released by the Ohio-Kentucky Comprehensive Primary Care Initiative

4. Exploring the Nation's Ongoing Opioid Crisis at Maine QC 2016

Client Spotlight – Susan Barrett, Executive Director of the GMCB, Talks Health Data Priorities for 2016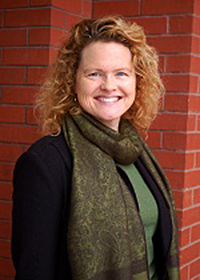 Based on the outcome of the upcoming 2016 elections, the fate of the nation's healthcare system may face yet another potential shift in key provisions and priorities. As we head toward November, public and private agencies committed to improving healthcare accessibility, affordability, and transparency are working hard to plan ahead for possible shifts in the federal government's agenda and funding. One such example: Vermont's Green Mountain Care Board (GMCB).
Shortly after the passage of the Affordable Care Act of 2010, the Vermont legislature created the GMCB in 2011 to reduce the cost of healthcare and improve the health of Vermonters, seeking results otherwise unattainable in the midst of shifting national reform efforts. The GMCB, which is governed by an independent board of five Vermonters, is charged with three main responsibilities: regulation, innovation, and evaluation.
As Susan Barrett, JD, Executive Director of the GMCB, notes, the GMCB "has 'teeth' in the state of Vermont's regulative, innovative, and evaluative functions – and we do it all under the same roof. That charge spans involvement in insurance rate review processes, payment reform pilots, hospital budget review and approval, and the Vermont Health Care Innovation Project. For an independent, five-member board, that role description isn't all that common nowadays!"
The common thread that enables the GMCB to deliver on its legislative intent: the state's all-payer claims database (APCD), the Vermont Health Care Uniform Reporting and Evaluation System (VHCURES), which has been operated by Onpoint since the database's launch in 2008.
"I liken our claims data to the blood that runs through the veins of the board," says Barrett. "It's everywhere and needed for the state's progressive steps toward healthcare transformation."
Barrett, an attorney, brings to the GMCB a breadth of experience in the healthcare industry from both a business and policy perspective, with nearly 20 years in the pharmaceutical industry with Novartis, Merck, and Wyeth and having previously served as the Vermont Director of Public Policy for the Bi-State Primary Care Association, a nonprofit organization that promotes access to effective and affordable primary care and preventive services in New Hampshire and Vermont. In her role as the GMCB's executive director, Barrett manages the board's operations, administration, and finances; supports the group's policymaking work; and serves as the liaison for stakeholders and other state sectors.
Barrett describes the need – and benefit – of having data at the board's fingertips: "We routinely have to dig into the VHCURES data to research myriad issues around Vermont's healthcare landscape. VHCURES is a powerful data tool that allows the board to analyze health data and is essential to informing our policy decisions."
VHCURES, which covers approximately 90% of commercially insured residents and 100% of Medicare and Medicaid beneficiaries in Vermont, has become a key means for the board to better monitor and forecast the cost, utilization, and quality of the state's healthcare services. Pivotal to the ongoing work of Vermont's Blueprint for Health initiative, a nationally recognized program of advanced primary care medical homes, VHCURES also serves as a crucial source for a number of the GMCB's analytic activities, including its annual healthcare utilization and expenditure analysis, ongoing evaluations of payment reform and innovation models, assessments of Accountable Care Organization performance against cost and quality measures, modeling of progressive payment reforms, and multiple special studies.
As the GMCB looks ahead to 2016, Barrett notes that two of the board's top priorities will be to continue to integrate the complementary functions of regulation, innovation, and evaluation and to maximize the transparent process for policy- and decision-making (e.g., continuing to monitor, share, and discuss the impacts of policy change and reform on Vermont's healthcare workforce).
As the GMCB continues to make quality healthcare even more affordable and accessible to Vermonters across a variety of settings, the coming year will surely be an exciting time for the GMCB and its ever-expanding use cases of VHCURES.
Continue Exploring:
All Eyes on SCOTUS: Determining the Fate of the Nation's Healthcare Reform Agenda
Over the past decade, an increasing number of states have been launching initiatives aimed at transforming their healthcare delivery and payment systems. Critical to their success is access to a rich, multi-source database, like an all-payer claims database (APCD), that offers comprehensive information about healthcare utilization and cost and enables deep dives into data analytics and assessments. Threatening these important resources is a pending decision by the U.S. Supreme Court, which is considering a case that could limit states' abilities to collect essential healthcare data. At issue: whether state laws have more sway than the federal Employee Retirement Income Security Act (ERISA) and, specifically, whether states can compel the reporting of data by ERISA-covered health plans.
Health insurance regulation is a bifurcated arrangement: While states regulate coverage that is fully insured (i.e., where an insurance company accepts all the risk for covered lives), the federal government, under ERISA, regulates self-insured health plans (i.e., where the employer bears some of the risk for providing benefits).
The lead plaintiff in the Supreme Court case is Liberty Mutual, an insurance company that maintains a self-insured plan for its employees, including those in Vermont, a state that monitors, improves, and protects the healthcare of its citizens through the ongoing development and maintenance of its APCD, known as VHCURES. After Liberty Mutual's third-party administrator received a subpoena in 2011 from Vermont to comply with its APCD law, the company filed a suit against the state in federal court. The insurer's argument: Since the federal government, not Vermont, regulates its healthcare information, it should not be subject to "burdensome" state laws.
After the federal district court ruled against Liberty Mutual, the insurer took its case to the U.S. Court of Appeals for the Second Circuit. In a 2-1 decision in early 2014, the appellate court reversed the lower court's ruling, determining that the state's APCD law was preempted by ERISA. Vermont appealed that decision to the U.S. Supreme Court, which accepted the case, heard oral arguments in December 2015, and will likely issue its ruling by the end of June. (Justice Antonin Scalia's death earlier this month may affect the timing – and long-term standing – of the court's currently slated decisions).
A Supreme Court decision in the case – Gobeille v. Liberty Mutual – "against Vermont's APCD will likely weaken an important and still evolving tool states have to guide their reforms – independent, complete claims data that includes all payers, whether regulated by the state or the federal government," notes Trish Riley, Executive Director of the National Academy for State Health Policy and member of Onpoint's Board of Directors, in a recent publication on the case's implications for states' healthcare reform efforts.
"A decision in favor of Liberty Mutual would mean that self-insured health plans in the state, which cover between 18% and 20% of all Vermonters, may no longer be mandated to report their healthcare information to the database," warns Brian E. J. Martin, Associate General Counsel with the Green Mountain Care Board (GMCB), which oversees Vermont's APCD. "Such a decision will ultimately impair the integrity of the data that the GMCB collects and how that data can be used as a viable resource for research and for benefitting Vermonters. The range of possible consequences on how such a decision could affect VHCURES is quite large."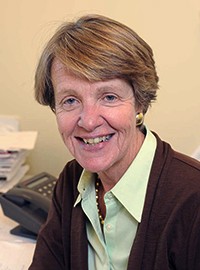 In her brief on the case, Riley catalogs the expansive advantages yielded by an APCD. She writes that "the presence of an APCD provides states the data to benchmark performance. With this data, states can answer such questions as what are we spending now, on what services, and through which providers. States can also track progress over time to measure the success of payment reform initiatives on bending the cost curve. States can and do provide comparative pricing information that can fuel market competition and inform consumers. They can identify access problems and target health care cost drivers, including identifying potential abuse of opioids, for example. Coupled with clinical data, available through health information exchanges, states can measure both cost and quality over time. States are using APCDs to support rate review and evaluate public health education campaigns. Minnesota's APCD data informed a study of preventable health care events, hospital admissions and readmissions. In Connecticut, the state exchange is using its APCD to populate a provider directory to provide real-time information to consumers seeking to know which providers are in their insurers' networks. Massachusetts and Colorado are developing quality and patient safety reports."
In short, all of these valuable initiatives would be put at risk if the Supreme Court rules in favor of Liberty Mutual. As we anticipate the decision of Gobeille v. Liberty Mutual, all eyes will be on the Supreme Court as it determines the fate of the nation's ever-changing healthcare reform agenda.
Continue Exploring:
New Reporting Released by the Ohio-Kentucky Comprehensive Primary Care Initiative
The Ohio-Kentucky Comprehensive Primary Care (OH-KY CPC) initiative has been working hard – and making great progress – in expanding transparency and accountability across the Greater Cincinnati region by building a regional culture of team-based care coordination and payment transformation.
The region is one of only seven in the United States to have been selected by the Center for Medicare & Medicaid Innovation (CMMI) at the U.S. Centers for Medicare & Medicaid Services (CMS) to offer population-based care management fees and shared savings opportunities to primary care practices in an effort to improve the efficiency and efficacy of healthcare delivery. This CMMI-funded project spans Medicare, Ohio Medicaid, and seven commercial insurance plans that have agreed to provide data for 75 participating primary care practices representing more than 250 physicians. Participating practices are located across counties in southwest Ohio and north-central Kentucky.
Since the initiative's inception in April 2012, the Health Collaborative has served as the program's convener. This Greater Cincinnati-based health care improvement nonprofit organization has been providing leadership and fostering collaboration among participating payers and providers. To guide their efforts, the Health Collaborative has partnered with Onpoint to build a multi-payer claims database that spans data collection, integration, enhancement, performance measurement, analysis, and reporting.
The Health Collaborative recently released the initiative's first set of dynamic reports to participating public and private payers and their primary care practices. This reporting, developed collaboratively using dynamic pivot tables, end users to quickly summarize and present aggregate and patient-level data in the form of interactive visualizations that facilitate comparative analyses of patterns and trends. This reporting specifically seeks to help inform potential downstream opportunities for care delivery and payment reform improvement.
For each report, data is broken down into 10 different subject areas that feature reporting across multiple measures, including expenditures (e.g., total cost of care, primary care cost), quality (e.g., ambulatory care sensitive condition admissions, HEDIS plan all-cause readmissions), and utilization (e.g., inpatient discharges, outpatient emergency department visits). Measures were risk adjusted, accompanied by 95% confidence intervals, and capped for outliers to avoid distortion.
Follow-on reporting for the OH-KY CPC initiative will be released on a quarterly schedule, with the next round scheduled for distribution in late May. In addition to the data supplied by each of the participating commercial payers, anticipated data sources include Ohio Medicaid and CMS's Medicare fee for service (FFS), providing an even broader view of the healthcare services being delivered across the region.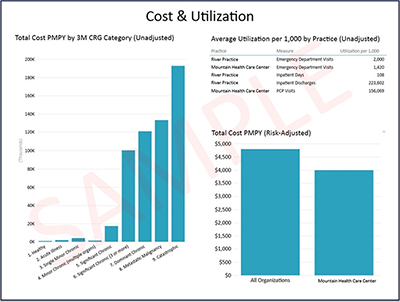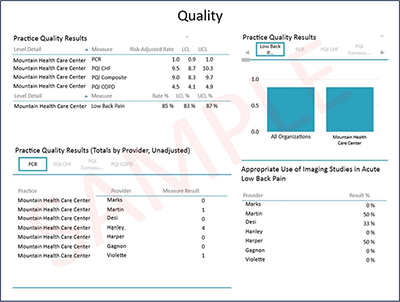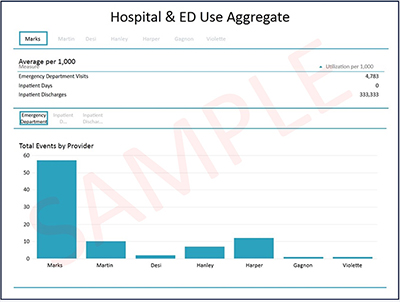 Continue Exploring:
Exploring the Nation's Ongoing Opioid Crisis at Maine QC 2016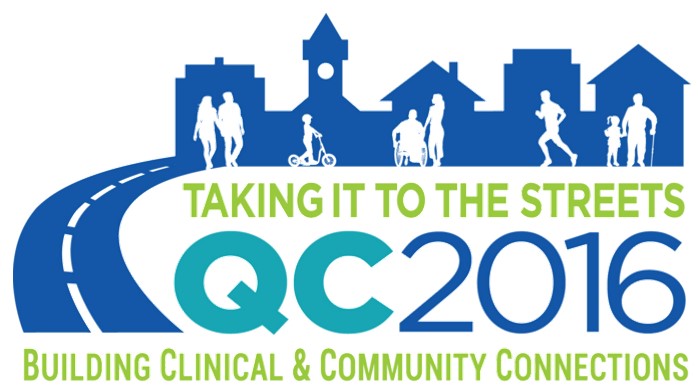 Across the country, a growing number of states are looking for ways to counter the escalating health crisis of opioid abuse and addiction. With the problem intensifying in Northern New England, health researchers and policymakers in the region are scrambling to find a proven approach to fight the epidemic. Their findings so far will be the focus of an upcoming breakout session at this spring's Maine Quality Counts Conference (April 6 in Augusta).
The session, which will focus on ongoing efforts in both Maine and Vermont, will be led by Christopher Pezzullo, DO (Chief Health Officer of the State of Maine's Department of Health and Human Services), Beth Tanzman, MSW (Assistant Director of the Vermont Blueprint for Health), and Mary Kate Mohlman, MS, PhD (Health Services Researcher at Blueprint), with support from Melanie Pinette, MEM, Health Data Analyst.
Dr. Pezzullo will kick off the breakout session with a brief national overview of the growing epidemic of opioid addiction and overdose deaths before zeroing in on Maine's emerging crisis and the recent formation of three statewide task forces designed to fight the increased prevalence of heroin use in the state. Dr. Pezzullo will also discuss Maine DHHS's current substance abuse treatment initiatives, prescription monitoring program, promotion of academic detailing trainings, and pain management protocols.
Leaders from the Vermont Blueprint for Health will build on Dr. Pezzullo's findings with a discussion of their Health Home initiative, drilling down into the effort to tackle the opioid crisis using a treatment model that effectively bridges the gap between clinical and community settings by using a system of "hubs" (i.e., regional specialty addiction treatment centers) and "spokes" (i.e., teams of healthcare professionals).
Tanzman and Dr. Mohlman, will also explore their Hub & Spoke program's use of medication-assisted therapy (MAT) to combat opioid abuse. Under this program, each patient undergoing MAT has access to an established physician-led patient-centered medical home, a single MAT prescriber, a pharmacy home, Community Health Team primary care supports, and additional Hub & Spoke nurses and clinicians with expertise in opioid addiction treatment. Dr. Mohlman, with Pinette, will highlight some of the methods, measures, and data visualizations used to support the initiative's recent analyses.
The breakout session will also include plenty of time for participant engagement, with Dr. Pezzullo moderating a discussion and open Q&A session. Panelists and QC participants will consider lessons learned and potential next steps for Maine in confronting the opioid epidemic. The session will be part of the broader conversation at this year's QC conference – "Taking It to the Streets: Building Clinical & Community Connections" – which will explore how those involved in the healthcare industry can work together to build clinical and community partnerships to improve the health of all Maine people. Sign up here!
Continue Exploring: