Onpoint News - January 2015
1. Onpoint Convenes Market Research Sessions to Inform Consumer Portal

2. Vermont Hospital Service Area (HSA) Profiles Now Available, Link Clinical & Claims Data

3. Minnesota's APCD Provides Valuable Insights into State's Growing Challenge of Chronic Pain

4. New Report Finds Healthcare Cost Drivers Difficult to Control

5. Lisa Dulsky Watkins, MD, Onpoint's Clinical Advisor, Discusses Growing Trends in Healthcare
Onpoint Convenes Market Research Sessions to Inform Consumer Portal
Access Health CT, Onpoint, and our partnering team for the CT APCD recently gathered in Hartford, Connecticut, to conduct focus group sessions. With implementation of the state's APCD program under way, Access Health CT is amplifying efforts to develop an innovative public consumer portal that will set a new standard for APCD-based cost transparency reporting. The goal of the focus group sessions: to identify the type of content and interface design that Connecticut healthcare consumers find most helpful in making better decisions about their healthcare services.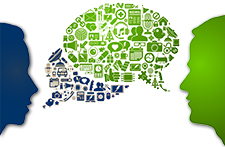 Focus group participants, joined by Onpoint staff and our partners, explored a variety of questions about their preferences regarding healthcare-related content and how that material could most effectively be presented and displayed online. They also walked through several examples of existing online public reporting applications, examining, dissecting, and discussing together to gather input on best practices and principles.

With each focus group providing a diverse set of responses and reactions, the sessions proved to be both informative and constructive as Connecticut continues developing a dynamic web application customized to its consumers. With an award-winning team executing the system's design and market-leading tools being incorporated into the application, Access Health CT's APCD program continues to be an exciting undertaking.

Return to top.

Vermont Hospital Service Area (HSA) Profiles Now Available, Link Clinical & Claims Data
The Vermont Blueprint for Health recently released its new Hospital Service Area (HSA) Profiles, commissioned by its parent agency, the Department of Vermont Health Access (DVHA), and prepared by Onpoint.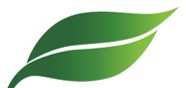 The HSA Profiles contain a broad set of population-based measures based on eligibility and claims data supplied to the state's APCD along with other statewide data sources. These adult and pediatric profiles, for the first time, combine data from all major payer types (i.e., commercial, Medicaid, and Medicare), add ACO payment and reporting measures, integrate data from Vermont's DocSite clinical registry, and add population health measures based on the Behavioral Risk Factor Surveillance System (BRFSS), a survey conducted annually by the Vermont Department of Health.

"The Blueprint's HSA profiles, which represent information about Vermont residents that receive their primary care at Blueprint participating practices, are an invaluable resource, offering opportunities to providers, community health teams, policymakers, and other stakeholders to spotlight improvement opportunities from the expenditures, utilization, effective/preventive care, ACO, and behavioral risk measures at the HSA level," comments Katie McGraves-Lloyd, Onpoint's Health Data Analyst and project lead for the evaluation and analytic support of the Blueprint.

To view the newly available Blueprint HSA Profiles, which offer both graph-based overviews and detailed data breakdowns — and to learn more about the innovative reforms being implemented by Blueprint — visit their site by clicking here.

Return to top.

Minnesota's APCD Provides Valuable Insights into State's Growing Challenge of Chronic Pain
With more than 100 million Americans suffering from chronic pain this past year, providing effective treatment at an affordable cost is quickly becoming one of the most formidable challenges to healthcare systems across the country. The Minnesota Department of Health (MDH) is tackling the issue head on, releasing a new report that finds that about 83,000 Minnesotans undergo procedures to treat chronic pain each year.


The study, which is based on three years (2010-2012) of commercial, Medicaid, and Medicare claims data from the state's APCD, the Minnesota Health Care Claims Reporting System (MHCCRS), is expected to be used to help answer recent questions raised by regulators, insurers, and lawmakers alike working to enhance the quality of life of individuals and families suffering from chronic pain.

Although this report does not estimate the specific cost of treating chronic pain in the state, treatment costs for chronic pain management reach approximately $600 billion per year nationally, according to a study from the Institute of Medicine. Based on MDH's findings, the associated costs are expected to be formidable (30.9% of the roughly 83,000 Minnesotans receiving chronic pain procedures annually required three or more treatments) and climbing (the volume of chronic pain procedures increased 13.2% from 2010 to 2012).

The MHCCRS was created by Minnesota's Legislature in 2008 and has been developed, deployed, and operated by Onpoint since 2009. As the MDH's press release states, "The MN APCD supports efforts to improve health care in Minnesota and increase price transparency by filling critical information gaps related to health care costs, quality, and use." To read the full release, which includes a link to the new report, visit their website by clicking here.

Return to top.


New Report Finds Healthcare Cost Drivers Difficult to Control
Onpoint's Karl Finison, Director of Analytic Development, and Katie McGraves-Lloyd, Health Data Analyst, recently collaborated with Blueprint for Health leaders Craig Jones, MD, and Nick Lovejoy and with researchers from the University of Richmond and the College of William and Mary to publish a Blueprint-focused study with Population Health Management. In their article, "Evaluating Health Care Delivery Reform Initiatives in the Face of 'Cost Disease'," the team analyzed five years (2007-2011) of commercial and Medicaid claims data from the Vermont APCD.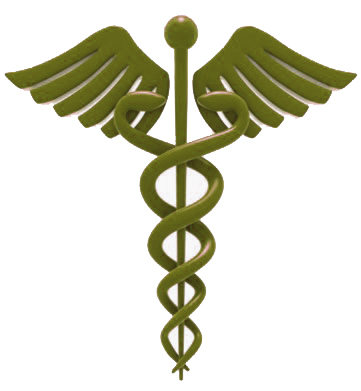 The study's goal: to determine per-capita inpatient expenditures, cost per discharge, and cost per inpatient day, as well as to evaluate the proportion of all healthcare expenditures allocated to mental health, maternity care, and surgical and medical services.

The authors found that although the utilization of inpatient services (both by the commercial population and by the Medicaid population) decreased during the study period, cost per discharge (commercial and Medicaid populations) and cost per inpatient (commercial population only) increased considerably. The authors conclude that while healthcare providers increasingly are being assessed on their ability to control healthcare costs while achieving better outcomes, there are many cost drivers that providers simply cannot control. They suggest that health reform initiatives should therefore focus on utilization trends and outcomes, such as patient-centered medical homes, rather than just cost.

Return to top.

Lisa Dulsky Watkins, MD, Onpoint's Clinical Advisor, Discusses Growing Trends in Healthcare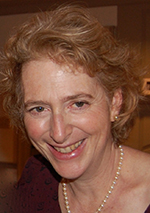 Dr. Dulsky Watkins practiced general pediatrics for 12 years in Vermont, where she completed her internship and residency at the University of Vermont College of Medicine. She is one of the founding members of the Multi-State Collaborative at the Milbank Memorial Fund, and is now its Director. As the former Chief of Operations at the Vermont Blueprint for Health, where she served from 2008 to 2013, she acted as liaison to the state's health system community and director of the program's statewide implementation. Dr. Dulsky Watkins currently serves on a number of committees and advisory groups, including as a Cabinet Member of the Advocacy and Public Policy Center of the Patient-Centered Primary Care Collaborative.

Dr. Dulsky Watkins recently sat down with Onpoint's Chad MacLeod to discuss a number of topics related to her experience in the healthcare industry, her activities with Onpoint, and her insights into the current healthcare system and reform agenda. Highlights from their conversation follow:

What are some key lessons learned from your work with Vermont's Blueprint?

Dr. Dulsky Watkins noted that one fundamental lesson she learned from working with a statewide reform initiative like Blueprint is that it is "very important to be able to effectively collect information about the impact of healthcare reform initiatives." To achieve each of the Institute for Healthcare Improvement's Triple Aim dimensions — (1) improving the patient's experience of care, (2) improving the health of populations, and (3) reducing the per-capita cost of healthcare — it's crucial to get an accurate assessment of the current state of healthcare delivery. Generating this fundamental data set, which becomes the baseline for gauging the success of reform efforts, she emphasizes, requires "a trustworthy, effective, and consistent" evaluator that is able to clean, standardize, and analyze the data collected from these nationally and state-led programs.

What are some of the key activities played by a clinical advisor?

As Onpoint's Clinical Advisor, Dr. Dulsky Watkins offers valuable insight and direction in the development of analytic products and services that respond to the rapidly evolving reform efforts around the country. Reliable health data and analytics are foundational to healthcare programs as they seek to determine, for example, whether a patient's healthcare experiences change (for better or for worse) over time. This kind of data leverage - using seemingly isolated points to demonstrate a program's impact on reaching the Triple Aim - is exactly what Dr. Dulsky Watkins considers to be of tremendous interest to policymakers and providers, especially when that data is collected, analyzed, and distributed by a nonpartisan, independent organization.

Does the future direction of healthcare reform align with the Triple Aim?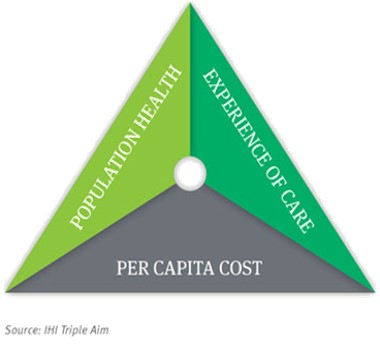 Today, many programs, like the Blueprint, are "integral pieces of the landscape of healthcare reform in the United States," observes Dr. Dulsky Watkins. She adds that a number of federally funded projects launched by the Innovation Center at the U.S. Centers for Medicare & Medicaid Services (CMS), including Accountable Care Organizations (ACOs), Comprehensive Primary Care (CPC) initiatives, Multi-Payer Advanced Primary Care Practice (MAPCP) demonstrations, and State Innovation Model (SIM) initiatives, will assist in driving transformative, sustainable changes in healthcare systems across local communities. However, the challenge yet to be resolved, Dr. Dulsky Watkins points out, is how policymakers, providers, patients, payers, and employers alike will work together to incorporate each of these programs into their existing infrastructures. This, she notes, will be the key to creating an integrated and functional healthcare system that effectively impacts each of the Triple Aim's components.

What are some opportunities in data management services for transforming the healthcare system?

There are absolutely clear central issues relating to data management in healthcare reform." What our system needs, Dr. Dulsky Watkins observes, is reliable and accessible information and the ability to receive, organize, and manage that information in an efficient and effective manner. For example, providers should not only regularly take more time to look over prepared analyses of their healthcare delivery and effectiveness, but, for their interests to be best served, they should also report the most precise data to the APCD to ensure that only dependable (and accurate) health data is used in developing the analyses they receive.

What are some opportunities in health analytics for transforming the healthcare system?

There is a major need for reliable and accessible information to be applied analytically to various facets of the healthcare industry, says Dr. Dulsky Watkins. The value of empowering policymakers or providers, for instance, to conveniently pull reports that compare practices or patient interventions is priceless — and the rewards of such development are endless. Overall, she notes, there is both a demand and a necessity for credible data to be generated through analytics to support a wide range of healthcare applications. In the end, though, it will take a combined effort between data management and analytic services to transform the healthcare system. But, as Dr. Dulsky Watkins reminds us, patience is a virtue.
Recent Onpoint Newsletters