On-Pointers: Best Billing Practices for APCD Claims Data (Expanded to Include COVID-19 Review)
March 18, 2020; 12:00pm - 1:00pm ET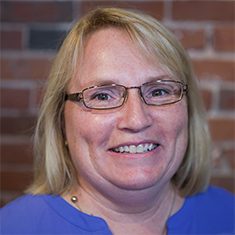 Presenter: Janice Bourgault, CPB, CPC, Senior Director of Process & Product Development

Intended Audience: General
Join Onpoint for our March 2020 user group webinar when we will explore billing practices that are helpful to keep in mind when working with APCD claims data. We will walk through a variety of scenarios and questions to better understand the best billing practices to apply when conducting different types of analyses. How do you look at payer relationships and coordination of benefits if a member has more than one payer? Why do admission date and first date of service differ? What does balance (or "surprise") billing mean? How do billing practices impact the reporting of non-physician providers in the APCD? Which billing practice supports the increased frequency of seeing multiple Evaluation & Management (E&M) codes in one visit? We will explore these questions and more.
Given the escalation of the current COVID-19 pandemic, this session also will explore how the disease will be reported to APCDs and how it can be
Materials for this session can be found here.