State of California Selects Onpoint to Build New APCD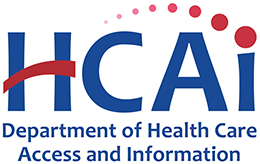 December 2021 – This fall, California's Department of Health Care Access and Information (HCAI) (formerly the Office of Statewide Health Planning and Development) announced the selection of Onpoint Health Data as the platform vendor for the state's Health Care Payments Data (HPD) Program, California's all-payer claims database (APCD).
"Onpoint was selected to support HCAI's new HPD Program because of their successful track record of implementing APCDs across the country, their wealth of experience in claims data management and analytics, and their direct experience working in the California market with the Integrated Healthcare Association, Onpoint's partner on this initiative," notes Michael Valle, HCAI's Deputy Director and Chief Information Officer. "We are excited to collaborate with Onpoint and our other partners to meet the HPD Program's goal of improving healthcare cost, quality, and utilization across the California market."
Onpoint's role as platform vendor encompasses claims data integration, validation, enhancement, and analytics. We will be onboarding dozens of submitters over the coming months, with data submissions commencing in 2022. Public reporting around the topics of cost, utilization, and quality of care in California – primary use cases for the APCD – will be developed collaboratively with the state, with initial reporting beginning after July 2023.
Onpoint will be supported in California's APCD implementation by the Integrated Healthcare Association (IHA), a California-based multi-stakeholder collaborative focused on improving healthcare performance. IHA manages a statewide multi-payer claims database program that is supported by Onpoint, leveraging their data for an array of health analytic initiatives.
"Delivering timely and reliable APCD data is essential to meeting HCAI's important goals. It requires a proven technology platform, deep claims data expertise, and California-specific market knowledge," observes Jim Harrison, Onpoint's President and CEO. "We have the systems and expertise in place to support the state's goals and we are off to a great start. HCAI is doing a tremendous job of engaging stakeholders, bringing forward needed expertise, and carefully managing project implementation. The state's approach and careful planning are providing a strong starting point for the program's success."
Onpoint's mission has been and continues to be to inform the decisions driving healthcare transformation by delivering independent, innovative, and reliable solutions. This mission aligns with the goals of California's HPD Program, including fostering greater healthcare cost transparency, informing policy decisions regarding the provision of quality healthcare, and reducing disparities in healthcare cost and access.