Client Q&A: Dr. Jeffrey Rideout, President & CEO of California's Integrated Healthcare Association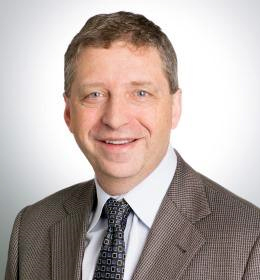 February 2020 – Onpoint sat down with Jeffrey Rideout, MD, President and Chief Executive Officer of Integrated Healthcare Association (IHA), based in Oakland, California, to discuss the organization's work helping transform California's healthcare market.
Q: What role does IHA play in helping drive needed change in California's healthcare market?
A: For more than 25 years, IHA has played a critical role in bringing industry stakeholders together to solve important challenges, one of them being the need for data standardization. Over the past few years, we've expanded our focus from performance measurement, a longstanding priority that continues, to other data infrastructure initiatives, including the development of the Symphony Provider Directory, California's statewide provider directory platform. With California's new push towards improvement in access and affordability for individuals, there was a larger need for a provider directory. Standardizing health data – from claims and clinical data to provider data – is essential for the measurement, transparency, and efficiency objectives that we're pursuing today.
Q: What is Onpoint's role in supporting IHA's strategic priorities?
A: Our strategic priorities are all data driven. Reliable data that has been aggregated, cleansed, and prepared for use is foundational to performance measurement, analytics, and improving efficiency, all of which are priorities for IHA. Onpoint is the data integration and analytics partner for IHA's AMP (Align. Measure. Perform.) and Atlas reporting initiatives, both of which have strong support from our stakeholders, have been in place for many years, and are widely recognized as having spotlighted wide variation in cost and quality across California's providers and regions. More recently, Onpoint has supported a series of initiatives focused on population health, including a study of seriously ill patients as well as a pilot around bringing together claims and clinical data to enable outcomes-based reporting.
Q: What has been the biggest challenge in IHA's work to standardize data to meet reporting and objectives focused on health-systems efficiency?
A: The main struggle with claims, clinical, and provider data is that we see information being collected in different formats at different times using different standards. How do you standardize and solve the problem of information accuracy that spans so many organizations? It takes a lot of work. It involves aligning on data submission, coordinating across multiple plans that are contracted across various physician organizations, and our team reaching out to multiple entities to validate submissions. We have a dedicated team and engaged stakeholders to help facilitate this process.
The other challenge is the large size of California and the number of lives that we are looking at. Even the largest health plans in any given area of the state do not represent a dominant portion of the market. In any given region, the market share is about 10% – 20% at most. There are areas where even the largest competitive entity isn't large enough to solve these performance and standardization issues alone, so it is crucial for our participants to come together to contribute toward a common solution – to collaborate in order to compete. It is also important for us to expand our membership; the more entities we have in our network, the more information we collect, the better and more accurate the data and the more impactful our work becomes.
Q: Are there challenges unique to the California market given its scale?
A: Yes. In terms of performance measurement, IHA has been labeled the nation's largest alternative payment model. Whatever the definition, it is a large program, with 12 health plans, 200 physician groups, and nearly 10 million covered consumers. We're currently integrating data on more than 20 million lives across our data initiatives and we expect that to increase over time. Our scale gives providers and health plans the confidence that they need in measure results and reporting and allows us to become the standard for benchmarking.
Regardless of California's size, we still need to pay attention to the details. It requires a good understanding of which physician organization groups are working under which plans and what the different product lines are and how that can impact measure results. Attribution needs to be able to work its way down to smaller, individual practices where relationships are dynamic and constantly changing. Product lines shift from quarter to quarter and from year to year. All of the work required to keep up with market dynamics is why IHA exists and gives our stakeholders confidence in our work.
Q: What's on deck for IHA as 2020 gets under way?
A: We are keeping very focused on how we support the programs that we're already doing. What's more near term for us are more logical extensions of what we're currently focused on. There are a lot of shiny objects out there; the challenge for us now is to have the discipline to process these asks and opportunities in a way that balances a practical strategy with trying to keep our collective vision alive.