Onpoint Begins Work on Next-Generation APCD with the State of Vermont, Green Mountain Care Board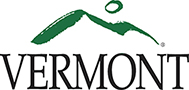 November 2019 - Onpoint is pleased to announce our continued partnership with Vermont's Green Mountain Care Board (GMCB) to support the state's all-payer claims database, the Vermont Health Care Uniform Reporting and Evaluation System (VHCURES). Over the past 10 years, Onpoint has collaborated with the GMCB to develop and enhance VHCURES and is looking forward to building upon prior accomplishments, expanding access to VHCURES, and enriching the database as an analytic resource.
New analytic tools, including disease and chronic condition flagging, quality and utilization measures, and risk classification and episode of care groupers will be incorporated into the VHCURES data set. In addition, the GMCB will be increasing the number of users with credentialed access to Onpoint's Analytic Enclave (AE), expanding access to the data and enabling additional research and use of the data. Through the Onpoint AE, data users will have access to the most current VHCURES data set as well as to a Tableau-based business intelligence solution.
As we undertake the initial phases of these VHCURES enhancements, Onpoint is excited to continue our legacy of collaboration and success in providing a next-generation APCD solution for Vermont and its data users.