Onpoint Board Member Profile: Rachel Block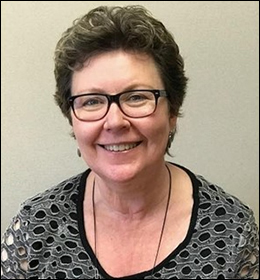 May 2020 – Onpoint is pleased to welcome Rachel Block to our Board of Directors. She brings a long career in health policy and program leadership, most recently as a program officer with the Milbank Memorial Fund where she focuses on a variety of state health policy issues.
She has served previously in numerous executive roles in the public and private sectors, including spearheading the development of New York State's health information technology strategy as deputy commissioner for Health Information Technology Transformation in the New York State Department of Health and as the founding executive director of the New York eHealth Collaborative. Ms. Block also has worked at the U.S. Centers for Medicare and Medicaid Services, where she held several senior management positions directing policy development and operations for Medicaid, State Children's Health Insurance, and federal survey and certification programs. She was the founding executive director for the Vermont Health Care Authority and held senior health policy staff roles in the New York State Legislature.
Her deep health policy expertise, involvement in leading-edge health information technology initiatives, and strong leadership skills will be a valuable addition to Onpoint's board. We are very fortunate to have such an accomplished new board member and sincerely appreciate her willingness to serve. "States and their healthcare stakeholders need robust data and analytics to support strategic planning and ongoing operations now more than ever," she notes. "Onpoint's expertise and experience are well suited to meet this need and I am excited to provide a state policy perspective to shape the organization's future direction."