Onpoint CDM Redesign Continues with Team Leadership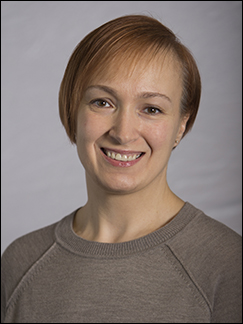 November 2019 - It has been more than three months since Onpoint successfully launched the enhanced user interface for Onpoint CDM, our cross-client data integration and reporting solution. Since this summer's launch, Onpoint CDM's new interface has made it easier and more efficient for our clients and their data suppliers to submit data and monitor the status of their files. One of the largest benefits of the redesign is data processing speed, especially for large files, which can now be processed in hours instead of days.
One of the primary team members leading the project's design and launch is Natasha Ranger, Principal Systems Developer. Throughout her time at Onpoint, Natasha has used her systems architecture and development expertise to benefit various initiatives across Onpoint's software engineering team. She also has played a key part in architecting and developing Onpoint's Performance Reporting Portal (PRP) and has led many other ad hoc analytic initiatives, including inpatient and outpatient facility reporting.
"I'm proud to be part of a great team of dedicated and talented people that I can rely on," she says, reflecting on the team's recent work in redesigning Onpoint CDM. "My team members are extremely talented and they're always willing to go above and beyond to produce high-quality work."