Oregon Health Care Quality Corporation Selects Onpoint as New Data Collaborative Partner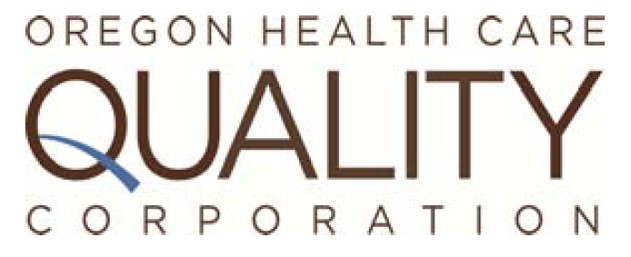 October 2016 -- Onpoint is pleased to announce that it has been selected by the Oregon Health Care Quality Corporation (Q Corp) as the organization's new data and analytics partner to support its voluntary Data Collaborative – a statewide multi-payer claims database used to produce a robust set of analytic reports that provide consumers, providers, health insurers, policymakers, and employers alike with key information on how healthcare quality and cost are being delivered in Oregon. Through this partnership, Q Corp seeks to deliver the next generation of healthcare data in an effort to improve the quality and affordability of healthcare for all Oregonians.
"With this partnership, Q Corp expects significant improvements to the timeliness and usefulness of the data provided to our stakeholders – enabling new products, services, and increased value in the reports and analyses Q Corp provides and, most importantly, in contributing to Q Corp's efforts to achieve the Triple Aim in Oregon," says Mylia Christensen, Q Corp's Executive Director.
In its role as data partner, Onpoint will be responsible for performing data collection, validation, analytic enrichment, and a broad set of reporting and analytics deliverables in support of the Data Collaborative. Using both identified and de-identified aggregated data, Onpoint will produce value-added extracts to be stored within a role-based enclave environment for Q Corp's internal analytic purposes. Onpoint will also be generating a variety of analytic reports to be published on a provider reporting portal.
"We're very excited to be partnering with Oregon Q Corp, one of the nation's most successful and innovative regional health improvement initiatives," says Jim Harrison, Onpoint's President/CEO. "They have been a front-runner in the transparency movement and a trusted source of data for many years. Their vision aligns closely with Onpoint's and we look forward to helping them take their Data Collaborative to the next level."
Click here for the press release published by the Oregon Health Care Quality Corporation.
About the Q Corp Data Collaborative
The Data Collaborative, also referred to as the Oregon Healthcare Quality Reporting System (OHQRS) by its contributing data suppliers, is managed by the Oregon Health Care Quality Corporation (Q Corp) as a voluntary collaboration among the Oregon Health Authority and the majority of commercial health plans operating in the state of Oregon. Q Corp also receives Medicare Fee-for-Service claims data to the Data Collaborative, having been selected by the U.S. Centers for Medicare & Medicaid Services (CMS) as one of the nation's first Qualified Entities. With 10 years' worth of data totaling more than 577 million healthcare claims data records and accounting for approximately 83% of all Oregonians, the Data Collaborative provides a truly unique and comprehensive data set to help inform ongoing and potential opportunities for care delivery and payment reform transformation.