Rhode Island Releases Interactive Reports Based on APCD Data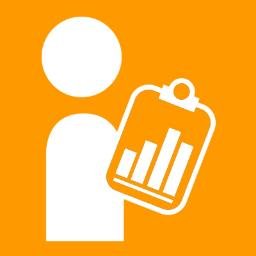 In 2013, Rhode Island launched its statewide APCD, HealthFacts RI, kicking off the creation of a key data source to help understand and transform healthcare delivery across the state. With nearly eight years of data now in house, the state continues to put its data to innovative use, from program-focused research initiatives to an expanding array of public reporting.
Recently, the state announced the release of a new online site, HealthFacts RI Reports, that offers the public a rich and responsive way to explore and interact with data from the state's APCD. The new suite of dynamic reporting offers both basic population statistics (e.g., summarized health status, demographics mapping) and drill-down reporting on preventive care (e.g., breast cancer, cervical cancer screening), utilization (e.g., emergency department visits, inpatient admissions, 30-day readmissions), and more.
The new reports are delivered through a Business Intelligence tool that relies on an optimized data model that enables users to efficiently access the commercial, Medicaid, and Medicare claims data available in the state's APCD. All of the reports are drillable, allowing users to explore and narrow the displayed data to the population of interest. The solution was designed by the state with careful attention paid to protecting privacy through the suppression of small cell sizes and the deliberate exclusion of sensitive and proprietary information.
The list of available reports will continue to grow – Total Cost of Care is coming soon – and further filters and enhancements will be added, the state notes. Learn more about the HealthFacts RI program and explore their new, interactive reports by clicking here.
Example 1. Report demonstrating average monthly enrollment in the HealthFacts RI database (2012-2017)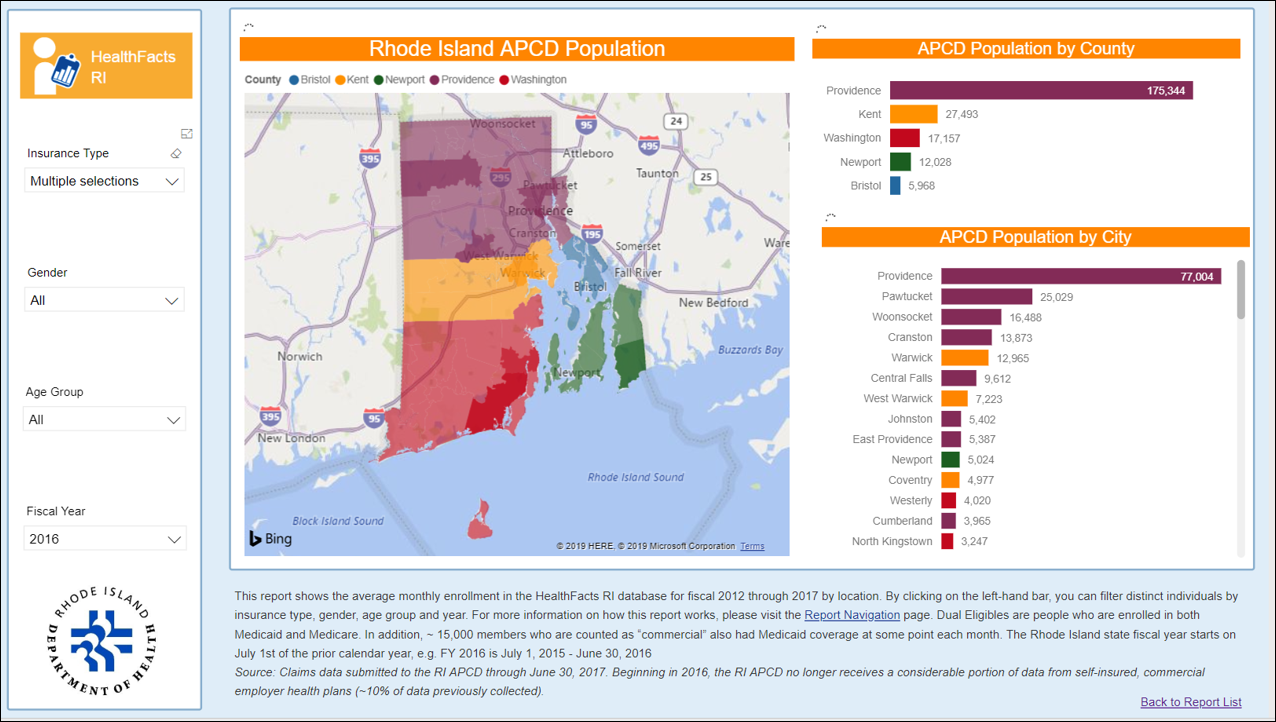 Example 2. Report demonstrating the number of women, ages 50-74 years, who received a mammogram to screen for breast cancer within the measurement period