Solution Spotlight: Onpoint Analytic Enclave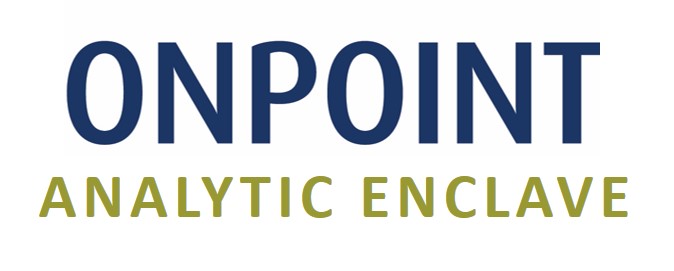 March 2017 -- The Onpoint Analytic Enclave (AE) is a secure environment where authorized data analysts, scientists, and researchers alike can store, access, and interpret timely and actionable information to help drive transformative and sustainable changes across local communities' systems of healthcare.
Onpoint AE is a highly advanced, highly scalable environment that brings together cutting-edge infrastructure, user-friendly analytic applications, reliable support options, and contemporary security technologies and credentials, including compliance with HIPAA/HITECH regulatory requirements and the HITRUST common security framework.
Translating disparate data sources into insightful analytics is easier and more secure than ever before with Onpoint AE. Users can explore data at their own pace, creating and saving complex and customized queries and downloading meaningful results for offline study, all while connected to a familiar Windows-based environment with access to a broad array of innovative tools and software to meet their program and project needs. Applications widely adopted by Onpoint AE end users include R, SAS Office Analytics, SAS Visualize Analytics, Tableau, Toad, and the Microsoft Office Professional Suite among others.
With a subscription-based pricing model, Onpoint AE provides a compelling total cost of ownership assessment relative to more traditional models that involve capital-intensive infrastructure investment, support services, security controls, and data handling processes. With Onpoint AE, lead time between data receipt and data availability is abbreviated to enable timely data mining and analysis. Interested in learning more about Onpoint AE? Give us a call (207-623-2555) or send us a note to schedule a demonstration of the environment and to discover a seamless approach to data dissemination.