Staff Profile: David Jorgenson, MS, Lead Health Data Analyst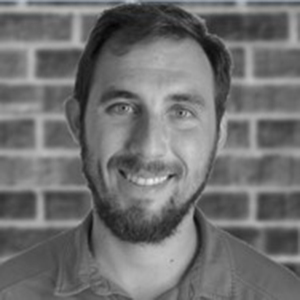 Lead Health Data Analyst, David Jorgenson, MS, joined Onpoint with expertise in analytic methods for healthcare policy and health services research, quickly growing into a leadership role. David's work spans a variety of client projects and subject areas, enabling him to contribute his expertise in both health data and the appropriate analytic methods and tools to address clients' information needs.
Most recently, David has been working closely with the Vermont Blueprint for Health on their Hub and Spoke Serial Cross-Sectional Analysis. As part of this project, David has led the investigation into healthcare trends in Vermont throughout the growing opioid crisis. David and the team's analysis also has explored the impact of Vermont's expansion of Medication-Assisted Treatment (MAT) over time. A crucial piece of investigating MAT involved linking claims data to data from the Vermont Department of Corrections. This linkage allowed David and the Onpoint team to examine the relationship between opioid-use disorder, MAT, and incarceration. The project team currently is working on a written report that will be submitted to journals for publication.
David's other work at Onpoint includes supporting CMS's Comprehensive Primary Care Plus (CPC+) initiatives, functioning as a subject matter expert in risk adjustment and statistical modeling, and mentoring our newer analysts as they expand their skill sets. David's extensive knowledge and careful analysis have been instrumental in producing rigorous and detailed analyses for our clients. He sees his work as an effort to help bridge the gap between studying the data and actually using it to improve care delivery. "Every day, I do my best to translate numbers into words," David says. "Essentially, I want to use the data to help answer the questions that healthcare providers and policymakers have; to give them what they need to keep people healthy and happy."