Staff Profile: Katherine Lydon, MPH, Senior Health Data Analyst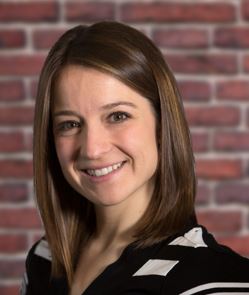 September 2018 -- Senior Health Data Analyst, Katherine Lydon, MPH, has been with Onpoint for nearly five years. During her time as an analyst on the team, she has worked on many client-facing and internal projects, demonstrating her diverse and expansive knowledge of health data systems, processes, and measurement and reporting solutions.
One of Katherine's most significant projects of late has been in defining Onpoint's service price logic, which involves ensuring that medical procedure costs are captured and calculated appropriately despite differences in billing and reimbursement practices across procedures, severities, health plans, and facility types. Katherine's work has resulted in the clear specifications and logic needed to support reliable, comparative price reporting for multiple clients.
Katherine also has been key to the development of the Onpoint Performance Reporting Portal (PRP). Onpoint PRP is a platform used across several of Onpoint's clients to enable provider organizations, health plans, and healthcare systems alike to assess their performance on a wide array of healthcare cost, quality, and utilization measures relative to various benchmarks. Katherine's work on the solution has been focused on the back-end design that enables efficient and effective delivery of performance results to clients and stakeholders.
The projects led by Katherine are both diverse and complex. They demonstrate her dedication to meet ever-evolving external/internal interests and objectives and her passion to constantly advance greater efficiency and transparency in the resulting solutions. "Since joining Onpoint, I have witnessed so much change: Our team has nearly doubled, we've redesigned and enhanced our core systems, and our products and services now extend far beyond the delivery of an all-payer claims database. I continue to be inspired by the ever-changing and innovative work that we do."