Onpoint Board Member Profile: Beth Virnig, PhD, MPH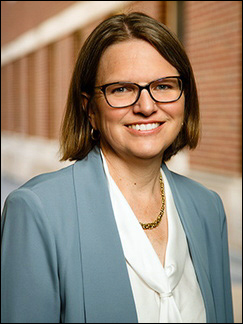 July 2019 – Onpoint is pleased to welcome Beth Virnig, PhD, MPH, to Onpoint's Board of Directors. She brings a broad and varied background spanning health services research, academia, and administration. Her deep health policy expertise combined with strong leadership skills will be a valuable addition to the board.
Beth currently serves as Professor and Senior Associate Dean of Academic Affairs and Research for the Division of Health Policy Management at the University of Minnesota School of Public Health. Her research focuses on access, utilization, and outcomes of care by examining how care is influenced by patients, providers, and markets. As Senior Associate Dean, she focuses on faculty development, research development, and strategic planning, working closely with school leadership to ensure alignment between goals and actions.
Additionally, Beth is the director of the Research Data Assistance Center (ResDAC), helping academic, government, and nonprofit researchers access Medicare and Medicaid data for their varying research initiatives.
Onpoint is very fortunate to have such an accomplished new board member and sincerely appreciates her willingness to serve. "Onpoint is doing important work that has tangible impact on individual lives – helping states and health improvement initiatives address the variation in cost and quality of healthcare across the country," Beth notes. "I look forward to contributing as a member of Onpoint's board and working closely with the leadership team to help Onpoint achieve its full potential."