Onpoint Board Member Profile: Deborah Deatrick, MPH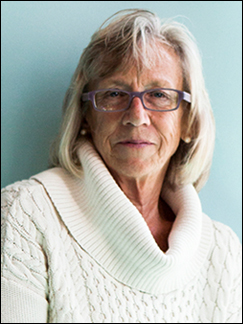 November 2019 – Onpoint is pleased to welcome Deborah Deatrick, MPH, to Onpoint's Board of Directors. Deborah brings many years' experience developing and leading successful health-focused organizations and initiatives within the delivery system, state government, and research sectors. Her interest in population health, extensive health policy and research expertise, and proven leadership skills will be a valuable addition to the board.
Ms. Deatrick previously served as Senior Vice President for Community Health for MaineHealth, Maine's largest health system, for more than 20 years and was responsible for leading the system's prevention and population health initiatives in the areas of access to care, tobacco use, obesity, child health, aging, and community health improvement.
Prior to joining MaineHealth, Ms. Deatrick co-founded a national organization that focused on shared decision making and new technologies to foster informed decisions by patients and doctors, served as the Director of Dental Health in the Maine Department of Human Services, and served as Executive Director of the Bingham Consortium for Health Research at the University of Southern Maine's Muskie School. In addition, she has taught courses in public and population health at the college level.
Ms. Deatrick has her master's degree in public health from the University of Michigan and completed doctoral coursework at the University of Houston and the University of Maine. Her research interests include maternal and child health, community-based participation and engagement, and health communications. Ms. Deatrick currently serves on several health-related boards and advisory committees.
Onpoint is excited to welcome such an accomplished public health professional to our board. "Data and analytics are foundational to improving health and healthcare," notes Deborah. "I have been impressed with Onpoint's work in Maine and nationally for many years and see real opportunities to expand the use of these data and Onpoint's deep analytic capacity to inform health improvement efforts. I look forward to working with Onpoint's leadership to help move these opportunities forward."