Vermont Hospital Service Area (HSA) Profiles Now Available, Link Clinical & Claims Data
The Vermont Blueprint for Health recently released its new Hospital Service Area (HSA) Profiles, commissioned by its parent agency, the Department of Vermont Health Access (DVHA), and prepared by Onpoint.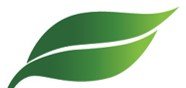 The HSA Profiles contain a broad set of population-based measures based on eligibility and claims data supplied to the state's APCD along with other statewide data sources. These adult and pediatric profiles, for the first time, combine data from all major payer types (i.e., commercial, Medicaid, and Medicare), add ACO payment and reporting measures, integrate data from Vermont's DocSite clinical registry, and add population health measures based on the Behavioral Risk Factor Surveillance System (BRFSS), a survey conducted annually by the Vermont Department of Health.

"The Blueprint's HSA profiles, which represent information about Vermont residents that receive their primary care at Blueprint participating practices, are an invaluable resource, offering opportunities to providers, community health teams, policymakers, and other stakeholders to spotlight improvement opportunities from the expenditures, utilization, effective/preventive care, ACO, and behavioral risk measures at the HSA level," comments Katie McGraves-Lloyd, Onpoint's Health Data Analyst and project lead for the evaluation and analytic support of the Blueprint.

To view the newly available Blueprint HSA Profiles, which offer both graph-based overviews and detailed data breakdowns — and to learn more about the innovative reforms being implemented by Blueprint — visit their site by clicking here.