California's Integrated Healthcare Association Selects Onpoint as Data Partner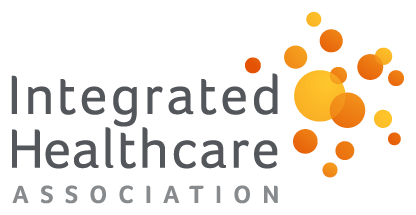 June 2018 -- Onpoint is delighted to announce that it has been selected by California's Integrated Healthcare Association (IHA) as their data and analytics partner in support of several innovative statewide health improvement initiatives, including their Value-Based Pay for Performance (VBP4P) and Cost & Quality Atlas (Atlas) programs.
Onpoint's breadth of experience in building multi-payer claims database systems and generating performance measurement and reporting will support IHA in their efforts to enhance both their VBP4P program – one of the largest and longest-standing initiatives of its kind in the country – and their Atlas geographic variation reporting.
The VBP4P program is an alternative payment model that includes nearly 200 physician organizations in California, relying on claims data spanning more than 9 million Californians contributed by major commercial health plans in the market. The VBP4P reporting empowers Californians to more easily compare physician organization performance across the state.
The Onpoint Performance Reporting Portal will play a crucial role in IHA's VBP4P program. Customized reports provided in the portal will allow physician organizations and health plans alike to view both summary- and patient-level measure results spanning multiple service and condition categories, including hospital readmissions, use of generic drugs, frequency of selected procedures, inpatient and outpatient utilization, and total cost of care.
IHA's Vice President of Analytics and Performance Information, Dolores Yanagihara, notes: "Onpoint is well on its way to establishing itself as a strong data partner for IHA, as the transition from our prior partner of ten years to Onpoint is going amazingly smooth. IHA is eager to complete our first year of measurement and reporting with Onpoint and is excited to continue to explore enhancements such as clinical data integration and an expanded suite of analytics for future years."
In addition to their VBP4P program, Onpoint will also play a key role in supporting IHA's continued development of their Atlas program (see Figure 1). The Atlas is an online tool that allows users to compare detailed performance measurement across insurance types and geographical regions based on data from over 30 million Californians. The tool is available to the public and is used by healthcare providers, policymakers, payers, and patients alike. Onpoint will support the program's objectives by generating the clinical quality, hospital utilization, and total cost of care measures that enable the tool's reporting.
"IHA has been a leader nationally, and in the state of California, in driving high-value care through effective engagement, performance measurement, and public reporting," Onpoint CEO Jim Harrison notes. "Onpoint is excited and proud to have been selected as their data partner to support their many innovative, impactful health improvement initiatives. Deployment of a next-generation data integration and reporting solution is well in motion."

Figure 1. Illustrating dynamic views of clinical quality composite measure series via Atlas reporting