Introducing Our Newest Team Members
June 2018 -- Onpoint's Client Services and Data Analytics teams continue to grow in an effort to support the needs of an expanding and increasingly diverse base of clients. Three members from our growing team are highlighted below.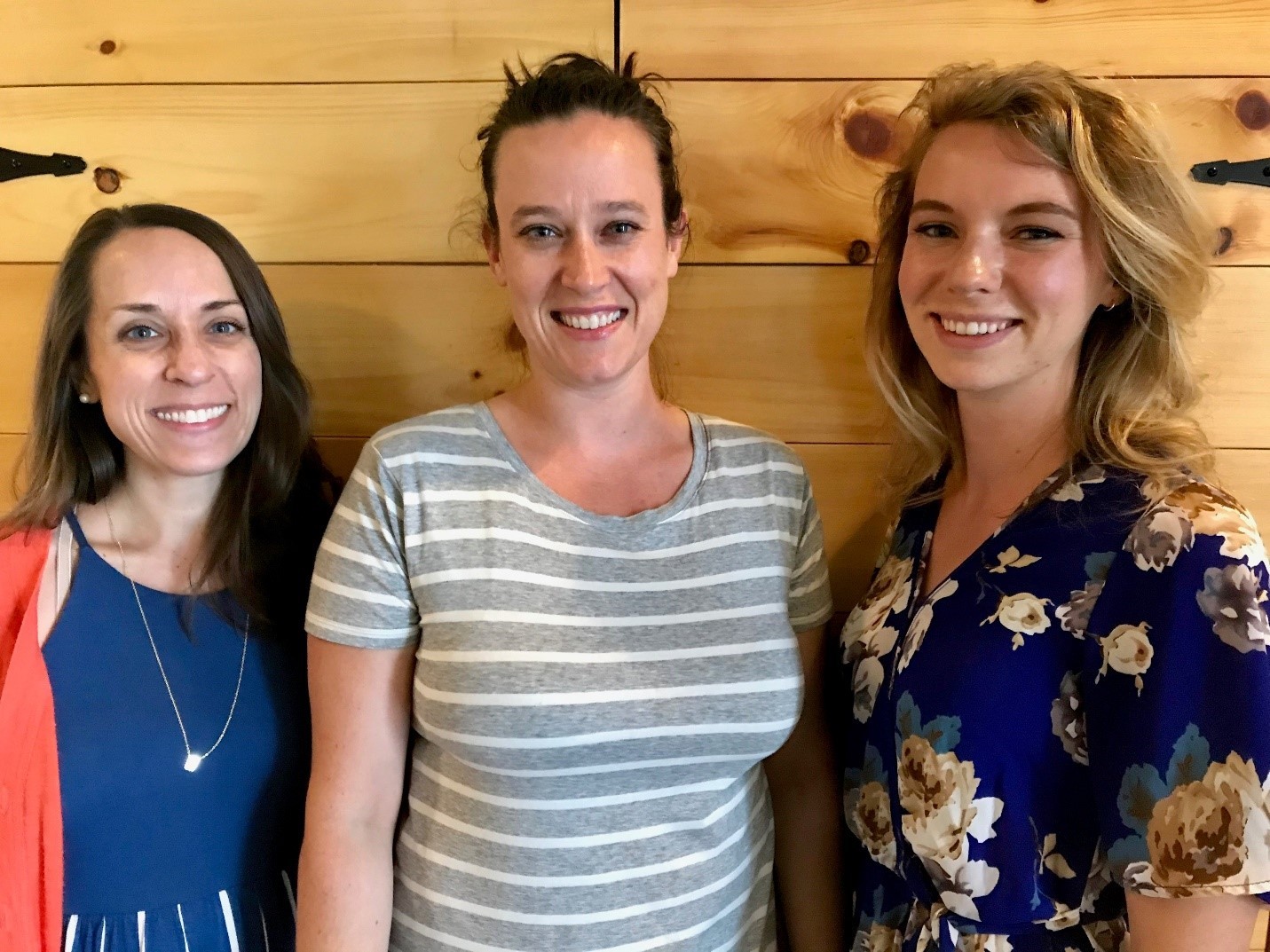 Pictured, left to right: Monique Cote, Loretta Edes, Gina Robertson
Monique Cote

Monique brings more than ten years of successful project management experience to Onpoint, having previously managed health-related initiatives in both Rhode Island and Massachusetts. Most recently, she held a client service communications management position for IDEXX Laboratories before joining Onpoint.
At Onpoint, Monique serves as Client Account Manager for the state of Washington and for California's Integrated Healthcare Association, each program with a wide array of data management and analytics deliverables. Monique also manages a statistical de-identification project for the Massachusetts Center for Health Information and Analysis. "I was thrilled to become a part of Onpoint's experienced, talented, and supportive staff," Monique notes. "Since joining the Client Services team, I've been fortunate to take on a diverse set of project management responsibilities that allow me to apply my past experience while constantly learning and being challenged each day."
Monique is originally from Rhode Island and earned her Bachelor of Science in Health Policy and Management from Providence College. She moved to Maine with her husband in 2015 and continues to enjoy all the wonderful activities Maine has to offer, including taking advantage of the lakes in the summer and the mountains in the winter.
Loretta Edes

Prior to joining Onpoint, Loretta developed strong project and operations skills while managing a large public health survey program for the state of Maine's public school system. At Onpoint, Loretta has client relationship and project management responsibilities for two large data management and reporting initiatives: the Minnesota Department of Health and HealthInsight Oregon. For both clients, she oversees client communications, project planning, and documentation, in addition to monitoring progress on all data management and analytic deliverables. "I'm excited to be at Onpoint and have the opportunity to build upon my data analysis skills so that I can provide clients with the support they need to successfully carry out their impactful and innovative public health missions," notes Loretta.
Loretta is originally from the Boston area and attended Tufts University, where she graduated with a degree in English. Outside of work, she has sung professionally and continues to record tracks for an upcoming release.
Gina Robertson

Gina joins Onpoint with a background in and a passion for healthcare quality improvement. Most recently, she worked as an Outreach Coordinator for Maine Quality Counts, where she contributed to several grant projects that sought to improve the care that Mainers receive. At Onpoint, Gina serves as a health data analyst, performing quality assurance and analytic support for the Rhode Island and Minnesota all-payer claims database programs.
Gina enjoys the dynamic nature of the analyst role. "I'm excited to be part of a company that is constantly reshaping to fit the needs of its clients' public health research and initiatives," she notes. "Each day is different, presenting new projects, challenges, and learning opportunities, and I'm fortunate to be working alongside such a knowledgeable, driven, and supportive group of experts in the field."
Originally from Maine, Gina earned her degree in Anthropology from Scripps College in California before returning to her home state. In her free time, she enjoys exploring the Maine outdoors with family and friends.